2020 Wine & Cheese and Beer & BBQ Cruises canceled until further notice.
Relax with a glass of wine and take in the evening views of the Chicago skyline! Enjoy sweet and savory wine and cheese pairings while cruising Lake Michigan and the Chicago River. Must be 21+.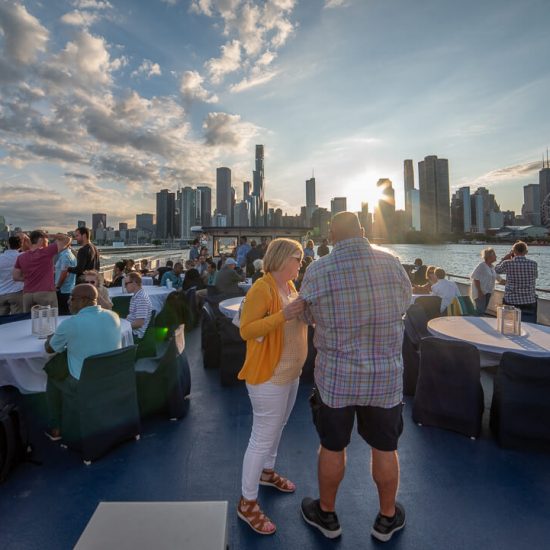 Schedule & Tickets
Boarding begins 15-30 minutes prior to scheduled departure time.
All bags are subject to inspection.
Prohibited Items: Outside Alcohol, Weapons of any kind (Firearms, Knives, etc.), Flammables, Explosives.
All guests must wear a face covering while at our docks and while on board the vessel, even while outside. You will not be permitted on board the vessel without a face covering.
Drinks & Snacks
Bar service has been suspended for the remainder of the 2020 season.
Climate-Controlled Lounge
Keeping you cool when it's warm and warm when it's cool (or freezing).
Restrooms
No need to hold it.